Yearly Archives: 2018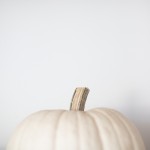 last week I harvested lots of kale from my little garden and made walnut-kale pesto. no recipe, but here what's in it if you want to try : kale (that has been blanched in boiling water for 2-3 minutes), basil, parmesan, raw walnuts, lots of garlic, salt, lemon & olive oil. try it – it's...
sadly one of the most unphotographed summers I have had as a mother. when I set down my camera as a photographer in a professional sense, I needed to pick it up more as a photographer in a pure sense. I'm ready this fall to photograph daily life more and more. and use quiet space...